Something "Oh!" from Oliveto
No matter what, you can always count on the classic flavor combinations of these Oliveto favorites.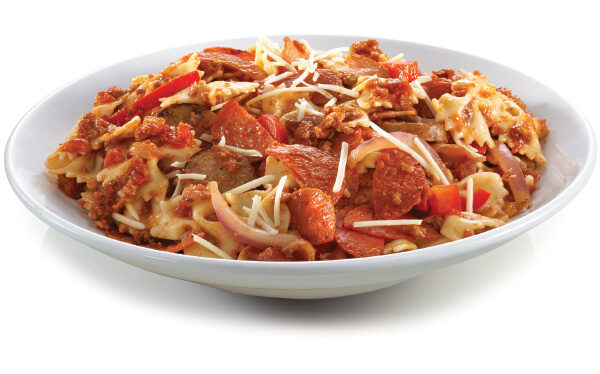 FIVE MEAT FARFALLE
Italian sausage, pepperoni, jalapeño bacon, ham, roasted peppers and onions, tossed with meat sauce and bow tie pasta garnished with Asiago cheese.
Sautéed shrimp and Andouille sausage tossed in a spicy creole cream sauce with roasted tomatoes, green onions and Asiago cheese. Served with bow tie pasta.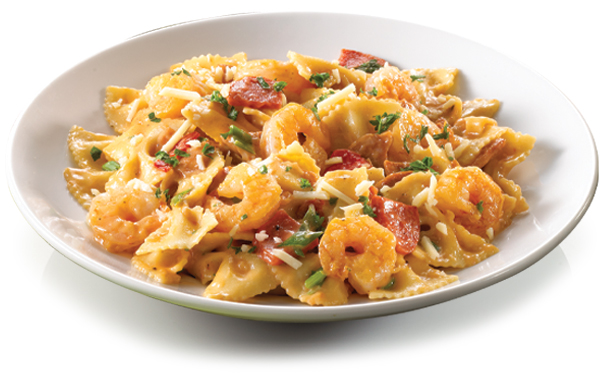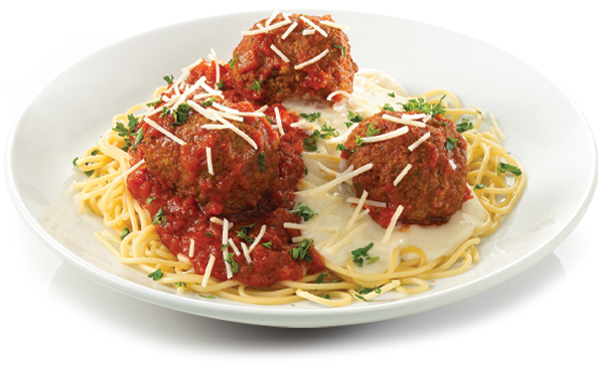 SPAGHETTI WITH MEATBALLS RED & WHITE
Our popular Spaghetti with Meatballs served with both marinara sauce and Alfredo sauce side by side.