Something "Oh!" from Oliveto
No matter what, you can always count on the classic flavor combinations of these Oliveto favorites.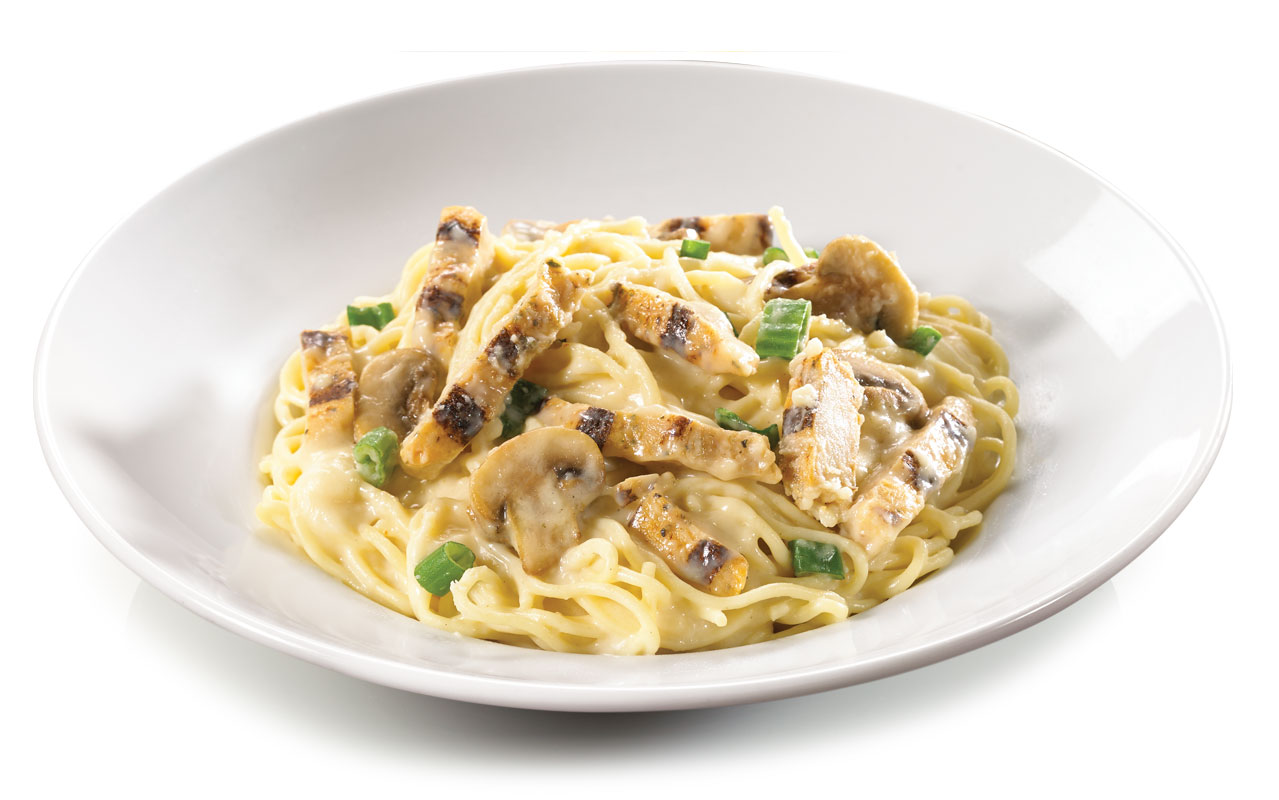 Chicken Alfredo
Sliced chicken, mushrooms, green onions and Asiago Alfredo sauce with thin spaghetti.
Three Oliveto specialty pastas all on the same platter. Includes spaghetti with meatball, bowtie pasta with Alfredo sauce, and our signature house-made lasagna.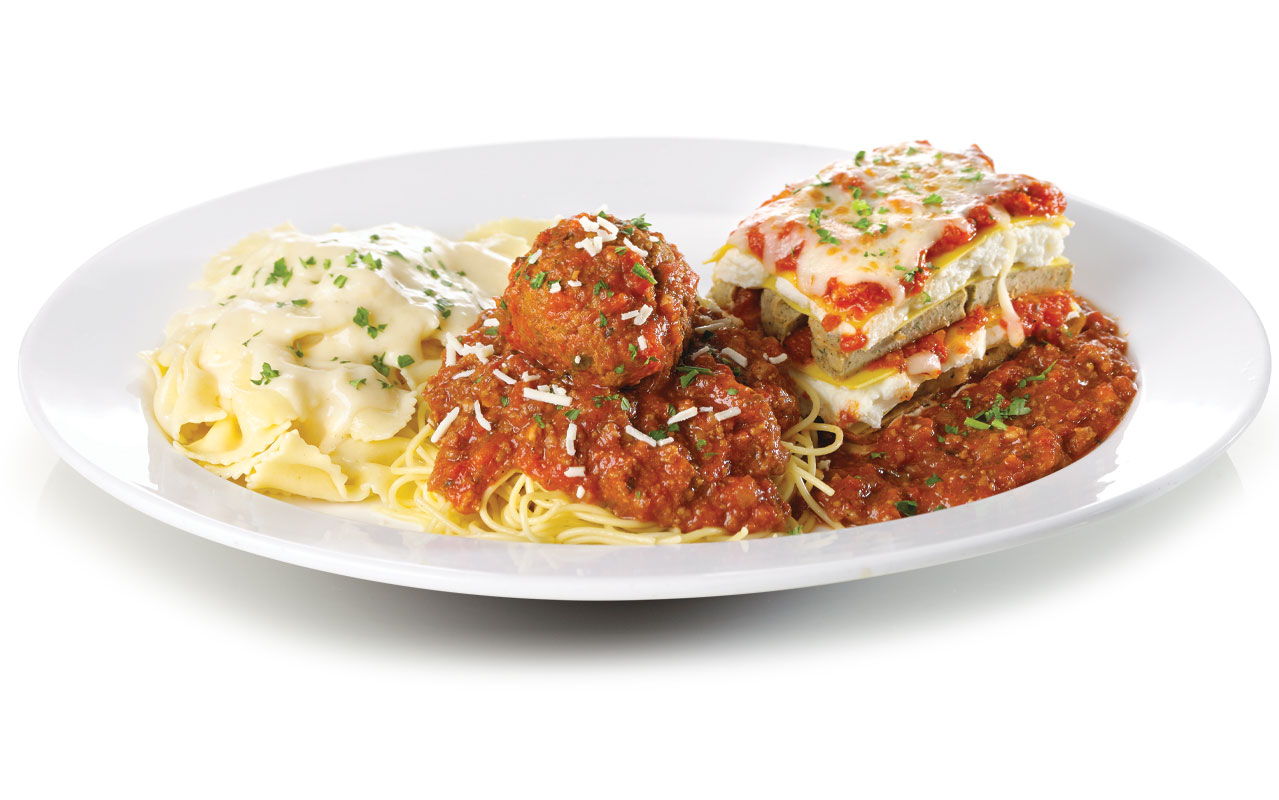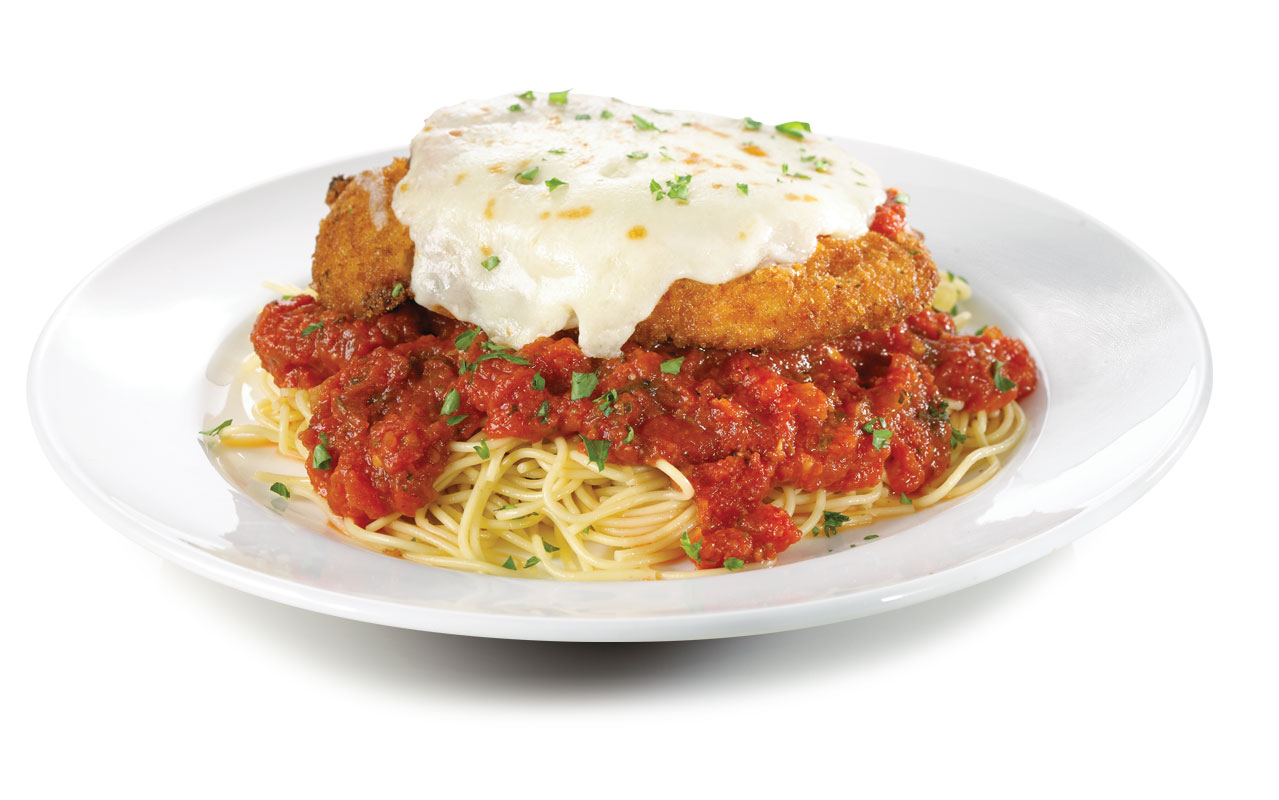 Chicken parmesan
Milanese chicken breast, melted mozzarella, Asiago and provolone cheese with marinara sauce, served on thin spaghetti.
Dulce de leche bread pudding
Delicious, house-made bread pudding served warm with a scoop of premium vanilla ice cream and rich duche de leche sauce.